Pop-Up Shop Tomorrow!
Tomorrow evening from 6:30-9pm is our Pop-Up Shop at Tupelo Honey Teas Tea Shop in Millvale (211 Grant Avenue)! The Stitch & B*tch group that meets every Tuesday will be there, and I will be bringing Knit One yarns & accessories! Please be sure to bring any sort of stitching you're working on! We hope to see you there!
**Kylen's Cancun Boxy Lace Top KAL will begin at Stitch & B*tch!
April KALs & CAL
** What is a KAL or CAL?? **
KALs (knit-alongs) and CALs (crochet-alongs) are free project-based groups that occur on certain days throughout the month. They are very informal, meaning that you may start at any time throughout the month. In addition, you can work at your own pace. We offer these knit-alongs to bring the knitting community together and help knitters to expand their skill set. We highly encourage participatory individuals to purchase materials at Knit One so that we can support our instructors and keep these events free of charge.
Spontaneous by Hanna Maciejewska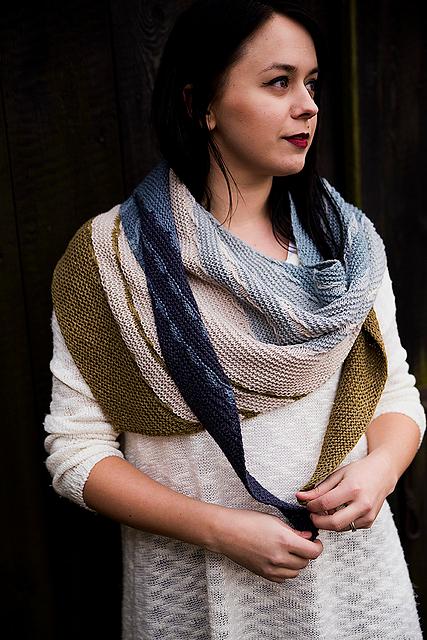 Laura will be leading this shawl knit along on Wednesday evenings in April from 6-8pm (April 5th, 12th, 19th, & 26th). Stop by the shop to see the beautiful colors we have to choose from! You can see more information about this pattern 
here
.
Cancun Boxy Lace Top by Erin Kate Archer
Kylen will be leading this knit-along throughout the month of April on Tuesday evenings from 6-8pm (April 4th, 11th, 18th, & 25th). You will need 550 yards of a dk weight yarn for this project. You can find more information about this pattern 
here
.
**The first night of this KAL will be held at the Pop-Up Shop at Tupelo Honey Teas**
Crochet Monkey Pattern by Theresa's Crochet Shop
Kids Crochet Camp This Summer!
We are looking to plan a Kids Crochet Camp for this summer! This camp is for boys and girls ages 8-14. We are looking at a couple of different weeks throughout the summer, so please let us know your availability. If you are interested, please call the shop at 412-421-6666 or email lknoopvery@knitone.biz.
What we're working on…
Cowesett Tee (Laura)
Laura has been working on a fair-isle sweater from the new Interweave Knits issue! She's using Tahki Stacy Charles Scotland which is 100% wool. She'll be steeking this one! You can find this pattern
here
.